What
We Do
The primary goal of Christian Community in Honduras is to share the Gospel of Jesus Christ with remote villages and communities in and around Central Honduras. Based in the small town of Las Lajas, almost directly between the country's capitol Tegucigalpa and its second largest city San Pedro Sula, we actively minister to more than 2 dozen of Honduras's poorest villages.
We believe the greatest way to show God's love to our villages is by serving, like Christ did when He was here on Earth. We establish relationships with villages by meeting as many needs as we can—whether that be installing water systems, building homes, fumigating for mosquitoes, or providing students with school supplies. Then, over time we aim to plant churches in our villages that are led by local pastors, men who intricately know those in the community and who love the Lord deeply. We then train these pastors in Biblical knowledge and leadership, equipping them to continue to share the Gospel and reach more people in Christ's name.
Our
Vision
The vision of CCH is to see Honduras–one village, one church, and one soul at a time–transform into a godly nation who knows and worships our Lord Jesus Christ.
Our
Mission
CCH partners with churches and individuals from around the globe to meet the immediate physical and emotional needs of the people of Honduras, just as Jesus mentioned in Matthew 25:35-40, resulting in the opportunity to evangelize, disciple, plant, and multiply healthy churches to also meet the people's spiritual needs.
Our
History
In 1998, in the devastating aftermath of Hurricane Mitch, a small group of believers with a heart for missions jumped on a flight to Honduras. They met with a handful of other missionaries and pastors in country, including Pastor Israel Gonzalez, a Honduran native who led their team through dangerous, flooded paths to deliver food rations as many families as they could find.
With winds over 80mph, Hurricane Mitch had dumped over 75 inches of rain on the country's terrain within a week's time, resulting in massive landslides and flooding. Thousands of fatalities occurred during the storm, but the greatest losses accumulated in the months that followed. Nearly 70% of the population was left homeless, while the homes that did survive were mostly left without electricity or potable water. And to make matters worse, thousands of roadways were completely demolished, leaving emergency response teams with little to no way of reaching victims. People quickly ran out of food supplies, resulting in mass starvation.
Mark Searcy, Kenny Barnwell, and Michael Searcy were among the first teams to arrive to Honduras after the hurricane, and they spent the next few weeks tirelessly traveling to villages high in the mountains that most deemed unreachable. That trip planted a seed in their hearts and formed a bond between them and Pastor Israel, whose primary focus has always been to show God's love exactly the way Christ did. Over the next few years, they worked closely with Pastor Israel on many projects, and in 2001, God opened the door for an official ministry to be founded, with Israel serving as the Head Pastor in a community on Central Honduras called Las Lajas.
The name "Christian Community in Honduras" fell naturally into place and expressed Israel's passion to bring together believers from all cultures and walks of life to share the Gospel with Honduras, one met need at a time. Over the past couple of decades, God has grown this ministry into a massive multifaceted outreach that serves dozens of villages and thousands of people across Honduras and Central America.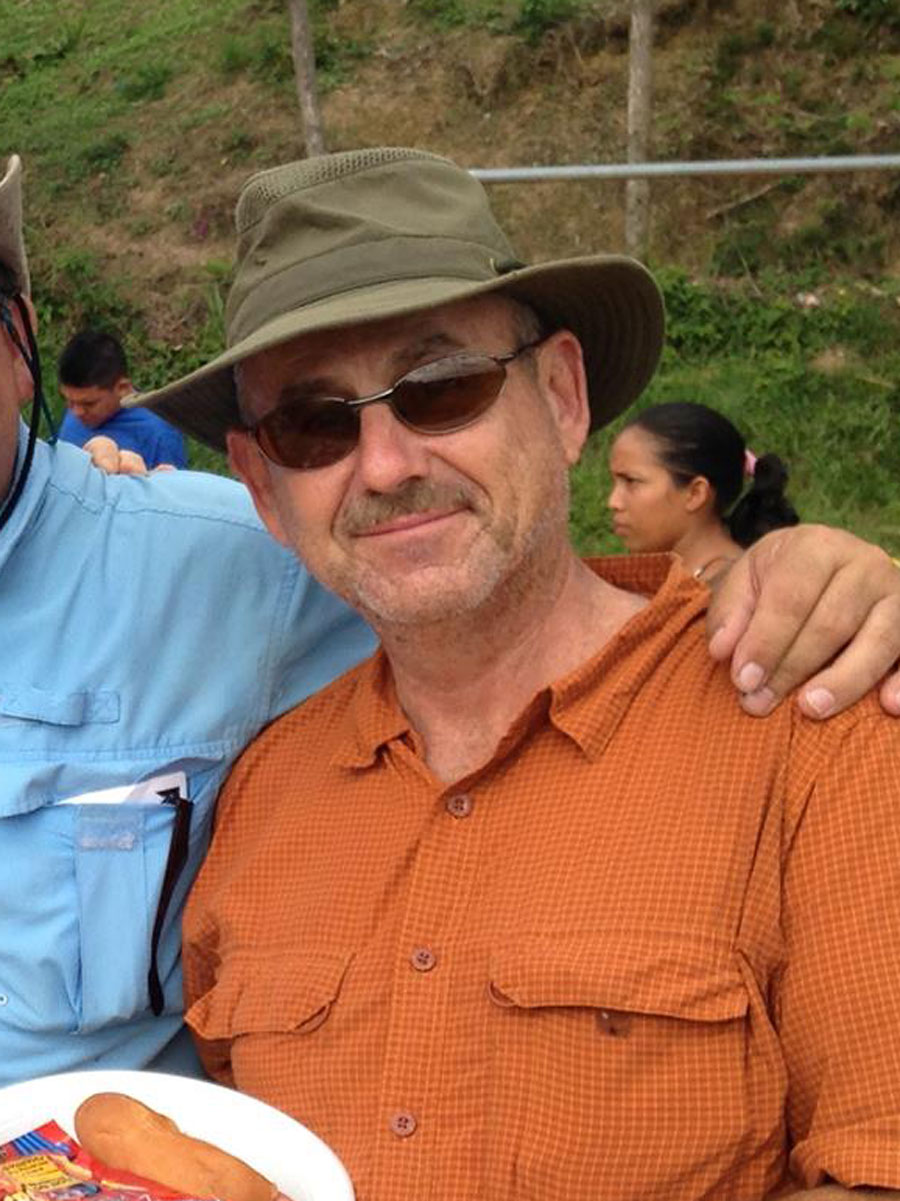 Mark Searcy
Mark's first connection to Honduras was in the 1980s when he and his family served as full-time missionaries for several years in Las Lajas. Although they returned home in 1989, God never stopped pulling Mark back.
Mark's career as a custom home contractor developed his abilities to guide the growth and development of this nonprofit. Through regular conversations with Pastor Israel, he is able to keep his finger on the pulse of the ministry. Plus he generally makes several trips each year.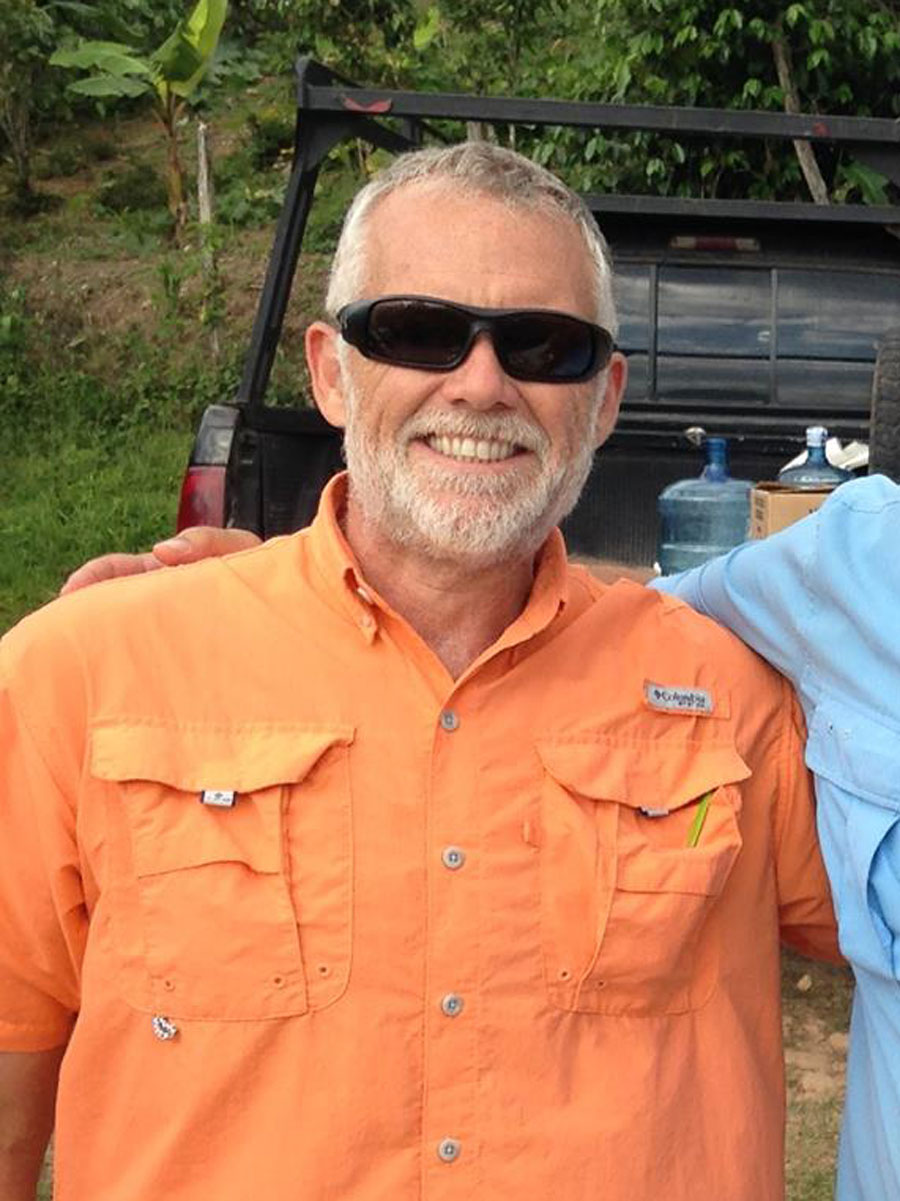 Kenny Barnwell
After seeing the destruction of Hurricane Mitch, Kenny's heart was tied to Honduras. Over the past 20 years, Kenny has made his trips to serve in Honduras a priority, even bringing along his wife, daughter, and grandchildren much of the time. While making regular trips to Honduras, he quickly became an integral part of the leadership team.
Through his experience as an operations manager and later a real estate agent, Kenny's attention to detail is fine tuned, which is why he takes care of the ministry's financials and logistics.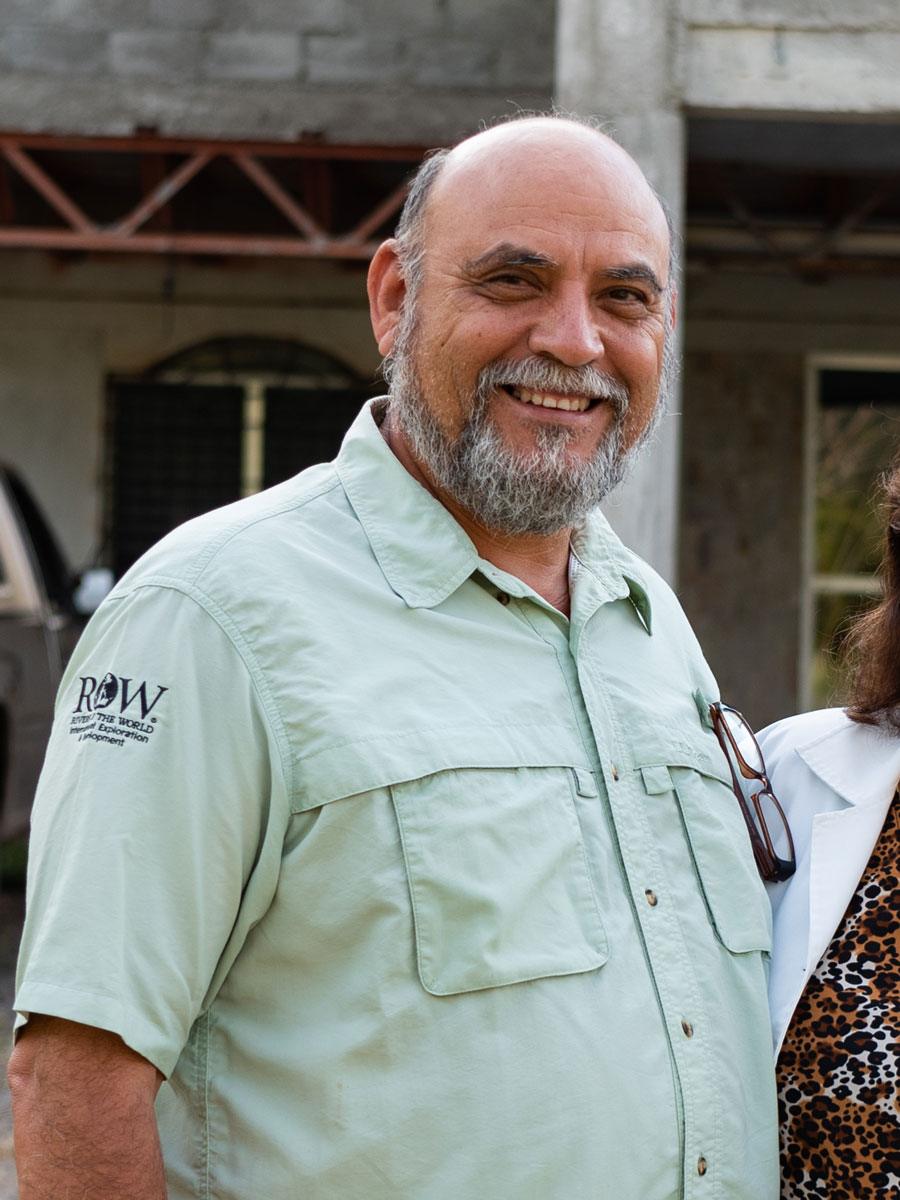 Israel Gonzalez
Israel is the man who truly keeps the ministry going on a daily basis. For nearly 20 years, he has tirelessly served and led Christian Community in Honduras. His role as Head Pastor is much more than a job; it is his calling. Israel pours countless hours into discipling the pastors and keeping things moving forward, while always focusing on keeping Jesus Christ at the center of everything we do. His unwavering faith and commitment to spreading the gospel truly inspires everyone who meets him.
Michael Searcy
Not unlike Mark & Kenny, Michael can't seem to stay away from Honduras. Michael often provides direction and wisdom on decisions, and he is always willing to serve on trips when needed. Whether scooping ice cream cones or driving a truck, Michael serves wherever he is needed.
Why
Honduras?
Honduras is one of the poorest countries in Central America, with more than 60% of its population living on less than $3 per day. Beyond this, Honduras currently has the third highest crime rate in entire the world. Statistics aside, however, God has divinely placed our ministry in Honduras, and we feel blessed every day in our opportunity to serve such a loving people group.
Support
the Mission
In a country where most citizens make less than $3 per day, the smallest donation can make a major difference. Whether you feel led to give once, monthly, or annually, we've made it quick and easy for you to support and share Christ's love with the people of Honduras.